UPVC Windows Installation & Repair

Get Free Quote
UPVC windows are a cost effective investment, offering heightened security, excellent heat insulation and low maintenance. Many different styles of UPVC windows are available today to match a range of architectural styles, old and new. Ask us to show you the products available that will complement your property, and provide years of service without the need for periodic repainting.
UPVC Windows London
Our glaziers stay ahead of the latest innovations in the industry and we combine that with our experience to provide our customers with the best Products and services in Double glazing and UPVC windows. Our services are guaranteed and our UPVC window services are of the highest standard.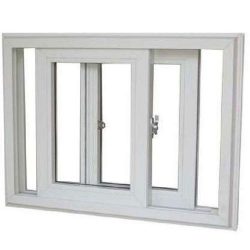 Because we use latest technologies in our glass windows, our clients can rest assured they will recieve the best products on the market. Once you call us we can give you a comprehensive no obligation free quote. Once we understand what your UPVC requirements are we can advise you on the best options to go for. London uPVC Windows are an excellent purchase as they can cancel the noise from the busy streets outside and whats more keep your property warm on the cold London nights.
All our UPVC windows are of the highest quality – typically achieve an 'A' energy rating and come with sturdy stable window frames.
UPVC Window security
In terms of security are windows are made to fit perfectly and we provide every installation with a modern locking mechanism proven to deter burglary and other forms of related crime. We value safety and security at 24hour Emergency Windows Glass & Glazing so our safe and secure UPVC windows are fitted with the best protection possible. We want your business or family home to be 100% safe and we can offer free telephone advise on how to secure your property.
If the worst does happen and somebody breaks in to your home via a
broken window we also have a 24 hour emergency board up service operating throughout London.
With UPVC windows the likelihood of this kind of breakin is however extremely rare.
Our work also has full insurance coverage.
Benefits of UPVC Windows
For a start your new UPVC window is a lot easier to clean and maintain. UPVC windows typically have a glossy smooth finishing which is easy to preserve.
Energy efficiency is another massive reason to invest in our uPVC Windows. UPVC windows are highly energy efficient, this massively decreases your heating bill as heat is not lost as quickly through thin window panes. Whats more adding triple glazed windows can boost this saving even further.
Security is a big bonus of UPVC windows. You can keep your family home or business safe at all times with our uPVC windows as they have stronger frames and modern security locking mechanisms as standard.
Lastly living in London UPVC windows can play a big role in offering your property some blissful peace and quiet. UPVC windows are excellent at keeping noise inside your property to a minimum.
Speak to our glaziers today for a free no obligation quote. All our work is high quality and insured.