Double Glazing and Triple Glazing

Get Free Quote
Double Glazing services are one of our specialities. We can restore your current windows, or, alternatively, we can replace them with brand new, fully painted double glazed or triple glazed units that meet current building regulations. Benefits of installing extra layers of glass on existing windows include increased energy efficiency, reduced sound transmission, elevated property value and increased home security, as they are less susceptible to break-ins.
What Is Double Glazing?
Insulating glass, more commonly known as double glazing, consists of two or more glass window panes separated by either a vacuum of air or even gas filled space. This method reduces heat movement through windows and glass.
Triple and quadruple glazing uses the exact same process but involves 3 or 4 panes of glass, respectively.
Benefits of Double & Triple Glazing
Double and triple glazing your premises is proven to reduce heat transfer, reduce incoming noise, improve window strength and increase your homes energy efficiency. As a passive investment it can save you money on energy bills and keep your home secure at the same time.
Pretty good reasons to upgrade we think!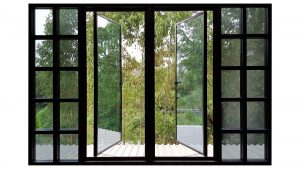 Double Glazed Windows & UPVC Products
Triple Glazed Windows
As previously discussed the triple glazed window is one of the most energy efficient windows you can buy. We have a large range of options including Argon gas filled sealed units, Planitherm Total glass and thermal reinforced.
The benefit of the third pane of glass in triple glazed windows comes from the extra layer of glass. This extra layer also has a gas filled inner that strongly resists heat transfer from the outside.
Value for money wise these windows are some of the best investments for keeping your property energy efficient. Even more so than for example wall insulation. They can be fitted in most properties and window frames.
Casement Windows
Casement windows are a popular choice with our customers as they are very easy to maintain, simple to clean and they are extremely secure. For insurance and peace of mind our Casement windows can come with secured by Design Certification.
Vertical Sliding Windows
The traditional sash Window is usually an expensive speciality item however the new UPVC vertical sliding sash window is easy to maintain and can be inexpensive. Its design and fitting ensure it has high energy efficiency. This keeps warmth in and loud noises out.
Visually these windows are stunning and we can tailor them to your requirements with a variety of colour options.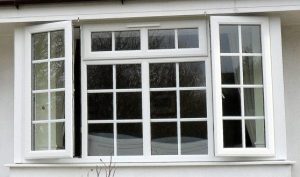 Georgian Windows
Georgian windows like sash windows are an elegant and visually appealing window style. Traditionally expensive and inefficient however when built with UPVC they become secure, quiet and energy efficient enough to secure an 'A' rating.
They have a distinctive pattern on them that has a subtle style unmistakable from other windows.
London Glazing Services
So whether you want Sash window restoration, double glazing installation or a different product in our UPVC collection, our Local London glaziers can help you.
We have 24 hour phone support so if its an emergency job we can come to you within 40 minutes.
Ring today for a free no obligation quote.