Emergency Window Repair London & Window Replacement

Get Free Quote
Our glaziers are on call 24/7 and instead of just replacing your broken window can provide a window repair service, so that you do not have to spend unnecessary money on a whole new window.
It is a common misconception that when one gets a broken window or if the broken part of a window is no longer being manufactured that one has to replace the whole window with new glass and a new window frame. This is simply not true. A broken window can be repaired and restored rather than replaced.
Our expert London glaziers have the experience and skills to repair windows and not just replace them.
If there has been a recent break in or burglary we also offer Emergency window repair in London.
We serve a variety of  different customers in and around London ranging from homeowners, to property management companies and commercial premises. We provide a wide array of solutions for double glazed windows and doors including board ups but if you are looking especially for broken window repair we provide the following services:
UPVC windows repair
Office Window repair
Commercial Window Repair
Tilt and turn window repair
Casement window repair
Aluminium window repair
Not only that we also repair broken glass in doors including the repair or replacement of broken window hinges and handles.
Popular glass repair services
We replace broken, hinges, locks, handles
We can free jammed or stuck windows
Repair or replace rotted window frames
Repair swollen window frames
We can fit rubber seals & replace damaged draught excluders
Treat inside of double glazing condensation
And Repair broken panes of glass
Our service comes with a guarantee of quality and we aim to be on your property within one hour of your call!
When we provide a window repair service, quality is of high importance but we also strive to restore and repair your windows so that they are in keeping with the original character of the property.
Glass replacement vs Repair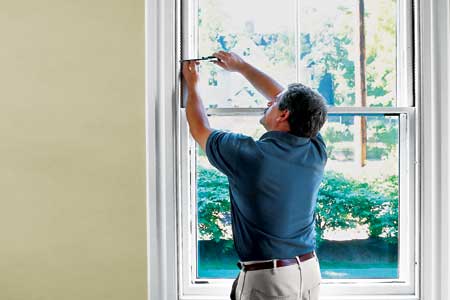 Single-pane glass can sometimes be inexpensively repaired by a glazier. When the glass in question is multi-paned & broken or cracked, usually its best to look at glass replacement.  The  initial costs of replacement can be higher but in the long run it is possible they are a better investment.
For glazing advice or a tailored quote call our hotline and speak to a local glazier near you!
Window Repair Maintenance Checks
We can provide regular maintenance and checkups on your property to keep it energy efficient and in good working order. However if you wish to do this yourself we recommend a 3 step check list to keep your windows safe and energy efficient.
1. Inspect Both Sides of Windows
Take time to look at the front and back of your windows for evidence of rot, sun damage or corrosion.
Make sure the draught excluders and seals are secure and in good working order.
If you see evidence of water, sun or heat damage then it is a good idea to take preventative action to save the window and glass. Prevention is cheaper than cure and regular window check ups can save pounds.

2. Test Window Efficiency
This literally involves opening and closing your windows. Checking for signs of jamming, stickiness or swollen window frames. All of these could create an expensive problem later down the line. If the glass has condensation on the inside (particularly in double or triple glazed windows) then you may have to ring a glazier to fix this.
Check for draughts and signs that your windows are not being well maintained such as broken window handles.
3. Consider the impact
Is there considerable noise from the roads outside? If noise is not being blocked by your windows it may also be the case that they are not energy efficient. Not only is the impact of a noisy living environment stressful it can also mean that your home is not secured by well glazed windows and maybe susceptible to heat loss and higher energy bills.
In these cases we sometimes recommend double glazed windows. This option is a good investment that pays for itself over the course of their life. Double glazing and triple glazing can seriously boost energy efficiency and noise reduction. On top of that the security and protection from burglary provided by glazed windows is a bonus.
If you value your homes security and energy efficiency then regular window maintenance is a must. If you are still unsure please contact us for free window maintenance advice.